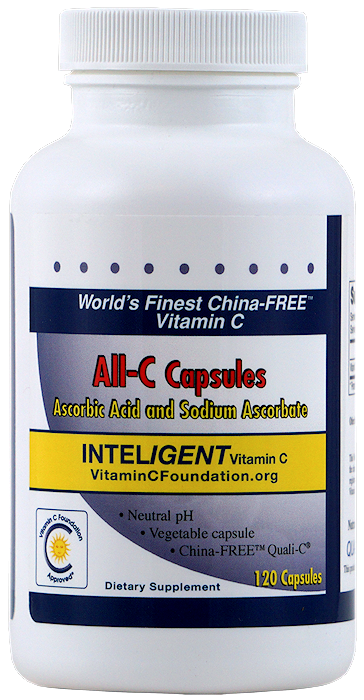 ALL-C Vitamin C Capsules (500 mg, 120 capsules, Quali-C®).
Main Property: Quali-C® vitamin C in capsules – without any fillers. The unique ALL-C capsules contain only Vitamin C as DSM Quali-C ascorbic acid and sodium ascorbate. The only filler (required for manufacture) is Ascorbyl-Palmitate – a fat soluble form of vitamin C.
Note: Due to low sales volume, this product is being discontinued
The cellulose capsules are safe for vegetarians.
See the product page for more details.