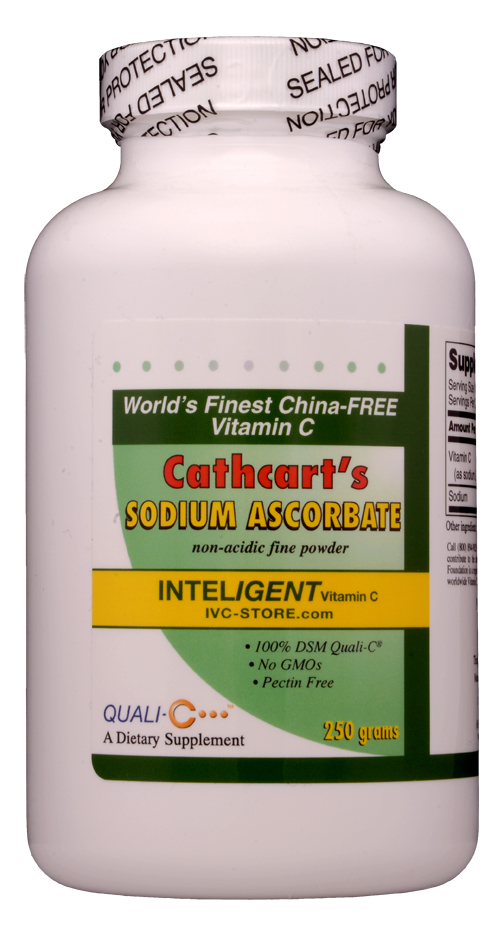 Cathcart's Sodium Ascorbate Vitamin C Powder (250 grams sodium ascorbate as Quali-C®)
Main property: Alkaline (non acidic) vitamin C. Sodium Ascorbate is the only form of vitamin C that should be used for intravenous infusion.
Bioavailability research conducted by the nonprofit Vitamin C Foundation has demonstrated that oral sodium ascorbate enters the blood stream slowly, even after ingesting a high dose. The vitamin enters the blood like a timed release, after first traveling into the intestines.
Suggested Usage
Dr. Cathcart's Preparation of Vitamin C for IV Use Video http://www.youtube.com/watch?v=Zgi-7xPrCAg
Updated version of Dr. Cathcart's written IV/C prep instructions: http://www.vitamincfoundation.org/pdfs/civprep.pdf
The alkaline sodium ascorbate should not irritate the bottom of the throat and is indicated for people with heartburn or GERD.
See the product page for more details.